This is my favorite song of the moment.
C'est La Verite by the legendary band Zaiko Langa Langa.
The melody and hook are very catchy and make for an excellent example as to why Zaiko Langa Langa was so great. Listen and download song here: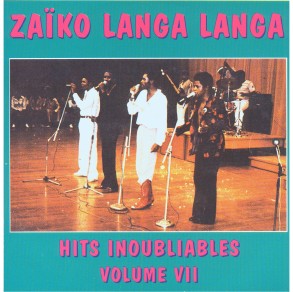 "C'est La Verite...rien que la verite" means "It's true, it's nothing but the truth". The lead singer is singing about how real his love is for his girl. He isn't sure if she loves him back but he claims that it is true that he wants her. Nothing but the truth. This song is the truth. Enjoy.
I still haven't had the chance to convert those past shows from audiotape to mp3 yet. That is definitely coming soon this week. Stay tuned. Thank you for your continued support. PEACE...