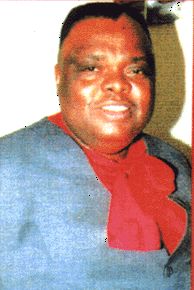 Another star who got his start with Le Grand Kalle & L'African Jazz was Pepe Kalle. His connection to Le Grand Kalle is unique in that he was a homeless boy that Le Grand Kalle took in. Read his story here:
The Life of Pepe Kalle
Here is an obituary. What I find interesting about this obituary is that it does more to explain Congolese music and how it took shape and how Pepe Kalle took part in that than it does the life of Pepe Kalle but it's a good source of information.
Obituary from The Independent (London)
For someone with such a large stature he was definitely a dynamic performer, as evidenced by the kwassa kwassa clip I posted up last Sunday. His voice is also one of the best in Congolese music. His baritone is extremely smooth and clear. Empire Bakuba's arrangements and blending of different sounds (particularly Zouk & Kompas) and ability to update that same sound that made them popular in the 80s is amazing. Listening to his music it is really no wonder why he is so popular. It speaks for itself.
I chose 3 random (but great) songs. One for each decade starting with the 70s. Enjoy:
Lundokisi
(70s, not sure what year)
Nazingi Maboko
(from the 1987 release Bakuba Show)
Young Africa
(from the 1996 release Garder Votre Souffle)
R.I.P. Pepe Kalle...