In the year 1956 Abeti Masikini was born in Kisangani, Congo (DRC). For the first 9 years of her life her father gave her organ lessons. She would later sing with the Church of Kilomoto and at family festivals. Her drive for singing came from her admiration for French vocalist
Edith Piaf
. Abeti wins a talent show, singing interpretations of songs by Piaf, and her other idols
Miriam Makeba
and
Mireille Matheiu
. Her victory makes her known through out Kinshasa. She becomes known as "the Nightengale of Zaire".
In 1971 she meets Togolese Producer, Gerard Akueson. Akueson Sets up studio time to work with
Bella Bellow
, a Togolese artist that he was producing for.
She very quickly becomes a personality in the African music scene with her "soukous parfume'"(scented soukous) which would be described as Rumba impregnated of Congolese folklore. In 1972 she is invited by Bruno Coquatrix to perform at his venue,
L'Olympia
.
Read the history between Gerard Akueson and Abeti Masikini in this Preview of 'Rumba on the River: A History of Popular Music of Two Congos' (by Gary Stewart) from Amazon.com:
Abeti & Gerard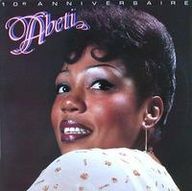 Le Tigress, as she was dubbed, performed at Carnagie Hall in front of 3000 people, 400 of which were ambassadors of the U.N. in 1974 thanks to the notoriety of her album 'Bibile' and the coaxing of Gerald Akueson. In 1988 she performs at The Zenith in Paris and then embarks on a world tour, which finds her in China at the time of the Tien An Men Square protests, in 1989. In 1991 Abeti's life comes to an end in Paris, France. It is rumored that she passed away due to AIDS. Abeti's ability to evoke the traditional folklore of her native Kisangani through soukous and charismatically win the hearts of so many people worldwide through her performances has earned her place in the constellation of Congolese stars. R.I.P. Tantine...
I will leave you with two songs from Abeti Masikini. These two examples show how avant guard Abeti was as an artist. Her experimentation with Soul on Gogo and her perfect interpretation of kompas/zouk over digitized sounds on Je Suis Fache show her exceptional talent as interpretor of lyrics through song. She sings in her native dialect on Gogo. On Je Suis Fache she switches back and forth between French and her native tongue (pardon me as I do not know the name of the language). Listen for yourself here.
Gogo
Je Suis Fache
information for today's entry from:
www.lehall.com
www.amazon.com
PEACE